Maybe I want more American visitors or maybe it's because I've been asked this question several times in 2010, but I decided to dedicate some time to useful posts starting with packing. While everyone loves a good rant, I think it's about time to focus on writing style and get out of my stream of thought rut. So, packing seemed like a great place to start. For the last 4 years I've been living in Germany and since I spent most of the first 2 years traveling around Germany for my job, I learned how to pack useful and light things. There are a lot of dos and don't for packing floating around the Internets but I often disagree with some common points. So, here's my go at a Europe an packing list. Please feel free to add to it in the comments suggestion. This first installment of The Europe Packing List outlines my suggestions for a carry-on. The next installment will cover checked baggage and then there will be a final installment of what to leave at home. 2010 was a monumental year for losing my luggage so I've learned the importance of a carry-on. I really love
my Very Bradley large duffel
and it took me awhile to admit that I was a fan of the often motherly bags but it really is the perfect size for an international flight carry-on. Just be careful not to overstuff or you'll exceed the weight limit. In heindsight, white is not the best color for something that spends so much time on the floor but at least it's washable and has a huge pattern to hide the dirt.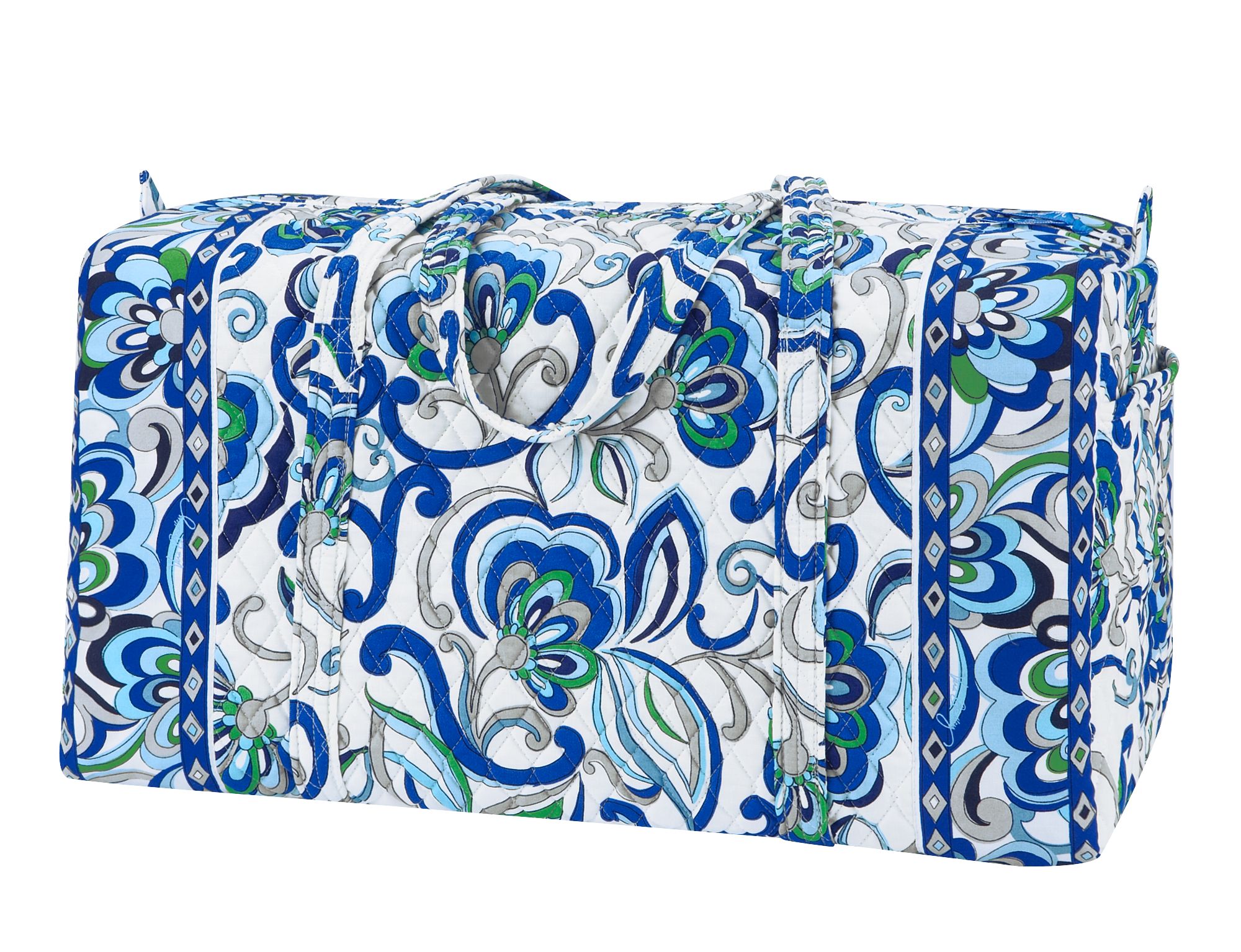 Carryon Necessities
Underwear (2 pairs) - If your luggage is lost or the flight is delayed once you've checked in your suitcase you'll really thank me.
Toothbrush - To brush on the flight, if you want to bring liquids bring the paste, if not you'll survive with wate
Headphones - Some airlines provide them for your use, others rent or sell them but save yourself the trouble and pack your own airbuds. You may only be able to hear in one ear but it's sure better than nothing.
Eye mask - you'll want to sleep and there are a lot of lights and moving around on a plane, there is a reason these are provided in business class.
Cardigan/small hoodie - Temperatures vary in planes and I tend to find them cold over the Atlantic. There's usually a standard issue blanket but it's always helpful to have layers and a soft sweater can double as a pillow if you're warm and tired.
Large scarf - For the same reasons as above and specifically it's pillow potential.
Chapstick and Lotion (if you're packing liquids)- Simple really, recycled air lacks moisture.
Cash - The correct currency for where you will land is best but if not, use an ATM once you arrive and avoid those currency exchange booths charging large commissions. Tip: My US credit union, Navigant CU does not charge me fees to use foreign ATMs up to 4 times per month which is amazing when traveling.
Don't forget most airlines allow 1 carry-on AND 1 personal item such as a purse which also applies to men. Therefore, if you want to travel light and skip checked bags, take advantage of this and use your carry-on to hold your clothes and put these things in your purse (or messenger bag if you're a man). I am a fan of large lightweight purses that can easily fold up and often travel with my Longchamp shopper folded in my carry-on in case I need to carry additional items on the way home. Also, learn from my mistake better than I did, don't buy a white Longchamp bag (even if it'S summer and you are in the Flagship store in Paris) if you're going to use it to travel and don't think lt. grey (see link above) will be any better, mine is so gross I stopped using it and it's only 6 months old. They are spot clean only so stick to dark colors like navy and black for international travel and daily use.